Welcome to the registration for the IRONORE2019* International Civil Protection ONLINE Seminar.
UPDATE!
Due to COVID restrictions, the IRONORE International Civil Protection Seminar will be conducted as ONLINE event.
Please register online https://exercise.st.roteskreuz.at/367725
After the registration, the seminar administration will send the Webex links for both days.
Date:
Day 1: Thursday, 10.09.2020, 13:00 until 18:00, Online
Day 2: Friday, 11.09.2020, 09:00 until 13:00, Online
Consortium: Austrian Red Cross, Austrian Red Cross Styrian Branch, Hungarian Red Cross, Disaster Competence Network Austria and iHelp
Language: English
Content: Experts and interested persons in the field of disaster management will get a good insight into the different civil protection processes and will have the opportunity to bring in their own expertise in workshops and breakout sessions during the seminar. Keynotes of experts will give an overview about actual national and international developments.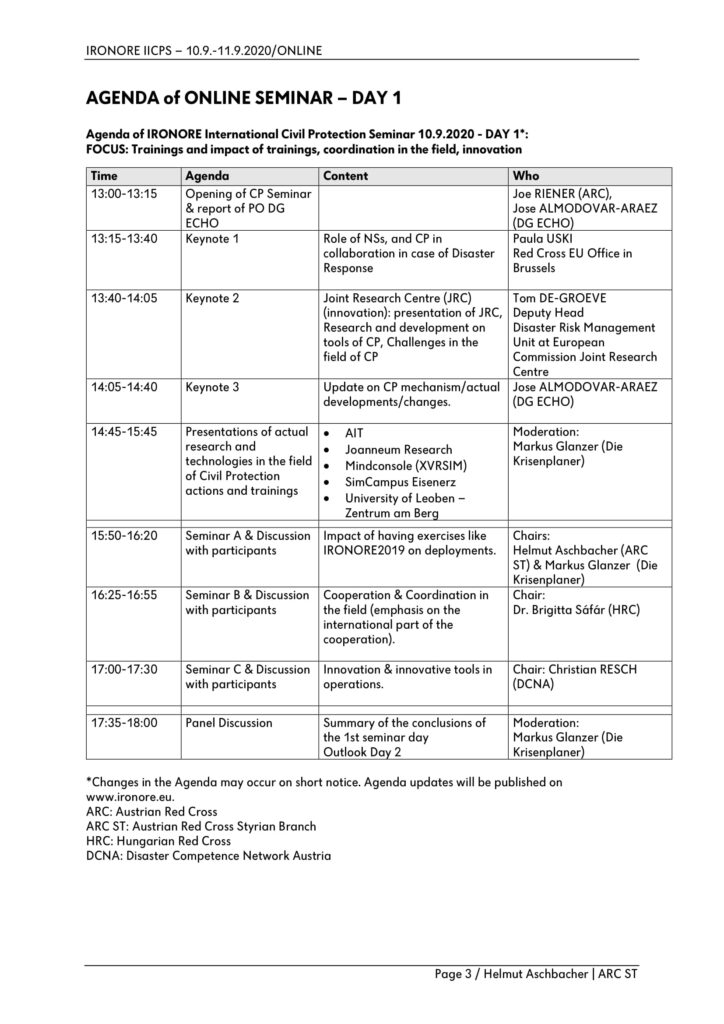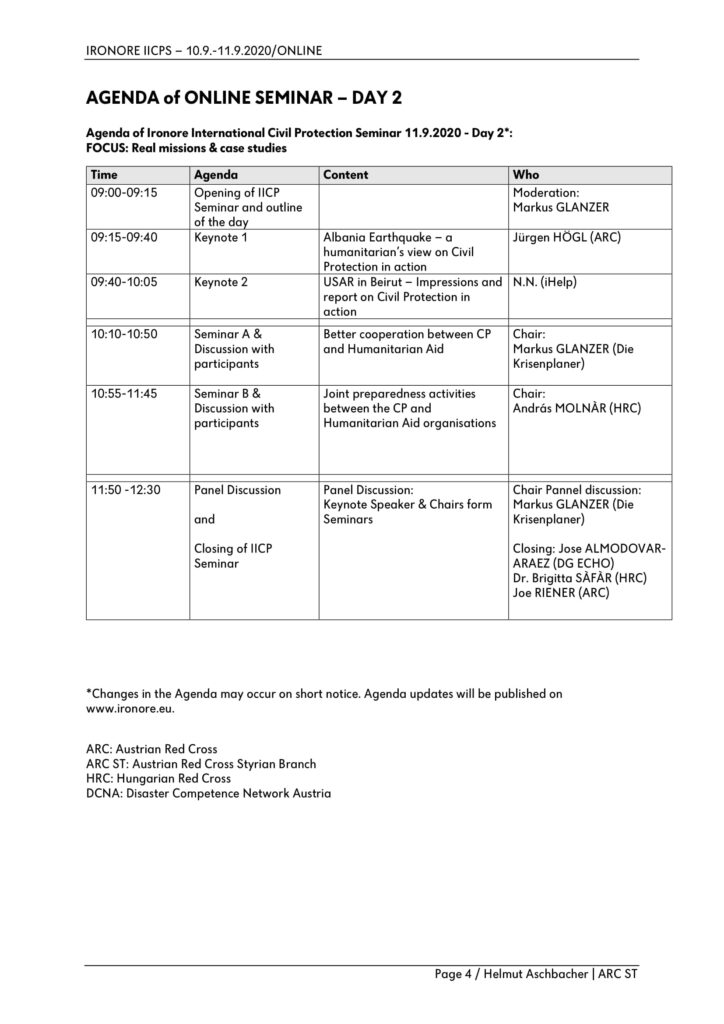 Seminar program:** AGENDA DOWNLOAD
Contact for further questions: Helmut Aschbacher, ironore19@st.roteskreuz.at
* This seminar is a milestone within the EUCPM project IRONORE2019.
** Changes in the seminar program may occour and will be published on the website.